(This post was inspired by our work in the KCF under the COLIBRI project funded by the EU where we found ourselves scratching our heads and recalibrating all the grandiose schemes we had created to respond to climate change impacts in the region as well as by  general discourse among various global climate activists, correspondents and other um… heh… "stakeholders". As always, we are constantly disrupting our own thinking on these matters because to stay with one stance in a volatile world is kinda crazy)
Aquifers dry up. Saline intrudes into fresh water bodies. Forests are wiped out and along with it species are going extinct at a rate perhaps a thousand times greater than the norm.  Smog sickens people. Toxin laced soil and water kills everything.
Some of those cause the climate to go nuts. A mad climate creates mad weather patterns. Mad weather patterns madden people into doing more and more mad things that end up poisoning animals, people, air, water bodies and soils even more. So the cycle created by ignorance, watered by insanity and fed by greed spins ever faster.
What has the world done about it? Well, it has picked up one waypoint and  is worrying it to death, hoping that dislodging it from the disk will cause the whole rotator to collapse. That waypoint in Anthropogenic Climate Change (ACC).
Let us be clear. First, ACC is an effect not a cause. Next, every cause spins tighter, faster and further due to the outcomes of ACC. In plain English, that means that everything bad that we do causes ACC and ACC causes everything bad that we do to be done even worse.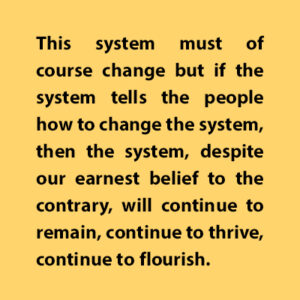 So then, why keep focussing, harping and banging pot covers on something that is the result of something else instead of focussing on that something else? Why are the policy makers of the world not having COPs on increasing forest cover globally or reducing unsustainable mining or improving habitat or switching to sustainable fuels with the same zeal that they are bringing to bear to yowl at ACC?
Oh sure, they will say we have adaptation, we have mitigation we have this or that plan to address the causes but the cacophony is about the result not the root. This has led all policy makers to revert to the rhetoric on ACC and do the minimum possible to address the reason. We can see that all too clearly when we realize how lame, weak and marginal is the commitment to Nationally Determined Contributions (NDCs) from most every nation in the world.
The reason is simple: ACC is convenient. It is easy. It's a copout without being readily seen to be so. It is a means for kicking the can further up the road while pointing to the raucous rattle (read: climate debate) it creates as it rolls into the future.
And these politicians, policymakers and lawmakers are smart. In the tiny urban ecosystems in which they and their key supporters reside, climate change is a slow-burner. They still see a bit of well-tailored green, they can still drink a decently clean glass of water, fish still appears magically on their tables, hospitals and supermarkets still give them life. They see not that the designer park is an abomination and that there is little real green for those who depend on it for their lives. They see not that the water coming out of their taps is toxic. They see not that there is little fish for most of the people.  They see not that the proliferation of hospitals and supermarkets is only matched by the uselessness of the drugs they dispense and the food they deliver. Politicians know how to feed this psychosocial myopia. So, for them, the argument is simple: As long as that controlling demographic is kept comparatively happy, we can justify saying "Who cares what others care about? All we need to do is do what we do best – make vacuous promises that tomorrow will be better than today. That way, the controlling demographic can be kept blind while the controlled demographic can be hoodwinked!"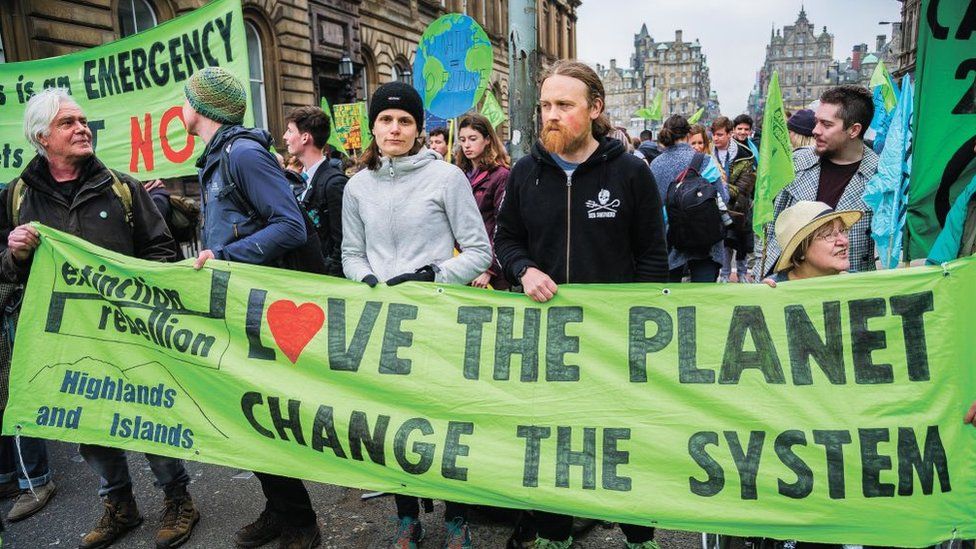 On the surface it sounds laughable but there is a sinister undercurrent to this stance. Failure (a certainty) can be blamed on others while each can claim to have done better, wider, more progressive work and thereby save credibility. Sounds familiar? Of course it does. Every human being in any democracy on earth has seen that happen time and time again over the last century or so. This system must of course change but if the system tells the people how to change the system, then the system, despite our earnest belief to the contrary, will continue to remain, continue to thrive, continue to flourish.
Related: Disagreeing to disagree disagreeably
So then, what of the millions who engage in various aspects of conservation, resource optimization, environment sensitization, social wellbeing and so on? Well, they've had to make like business people and enter the marketplace. Yes. The ACC market for funds. Really. That market seems to grow exponentially for the do-good brigade all the way down the line. For the social conservationist and the environmental protectionist, it makes oodles of sense to reject both stances and proclaim themselves climate activists and design projects around that gaseous claim. This is tragic because the market should not dictate what gets funded and what doesn't. But that is more or less the reality.
So, instead of designing an exercise that manages the diversity of an entire terrain such as say the Knuckles Conservation Forest and its environment where habitat loss and not climate change is the greater ill, many will campaign for a species of frog of which there are six or some mad monkey somewhere of which there are a thousand whose habitat is threatened by climate change. Instead of attacking the causes for the salinization of the aquifers of the Jaffna Peninsula and the loss of water resources in the Mannar district due to over exploitation of ground water resources, this new breed of environment aware groups will talk about water pressure in Northern Sri Lanka due to ACC. Its business! Heh.
Most would then dance all over the place trying to prove the unprovable while executing a program that will only yield "lessons learned" (there aren't any such in the world) or best practices (a few job savers that are the exception and impossible to replicate). A few of them with better ethics will use financial pyrotechnics and strategic mirrors to deflect some of the cash into addressing the real problem of anthropogenic insanity that has comparatively less to do with climate change but has comparatively more to do with environmental irresponsibility.
Sure, ACC is top-of-mind, sexy, chic, fashionable, vogue or whatever term one wants to call its trendiness. Sure, it is where the money is. Sure, contradicting Al-Gore's famous phrase, it is the convenient truth to espouse for the policy makers of the world. But equally certainly, it is a means of tricking people into believing that the world is actually doing something when in fact, the sole goal of embracing this "darling climate change, we love it we love it we love it" is to ensure continued adherence to business-as-usual scenarios while keeping a stock of disappointed faces and wearing them at all times so that everyone can pass the buck to everyone else and all can claim, "reluctantly", "the talks shall go on".